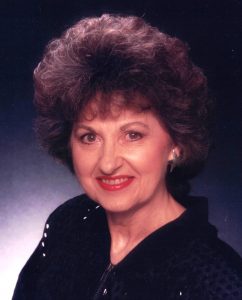 Bobbye Glendon Hodges, 86, of Shelbyville died October 16, 2023. Funeral Services will be held 3 p.m. Saturday, October 21, at Victory Baptist Church Rev. Loyd Warren officiating.  Burial will follow at Rosebank Cemetery.  Visitation will begin at 1:00 p.m.
She was a native of Bedford County; retired Secretary for Duck River Electric, Shelbyville Power and Sword of the Lord of Murfreesboro.  She was a member of Victory Baptist Church for almost 60 years where she was in charge of the Deaf Ministry.
Bobbye was preceded in death by her parents, Coy and Alene Tillett Womble; her husband, Charles Hodges and a brother, Donald Gannon.
She is survived by her sister, Geneva (Thomas) Smith; her caregivers, Loyd and Emily Warren and several nieces and nephews.
Hillcrest Funeral Home is in charge of arrangements.