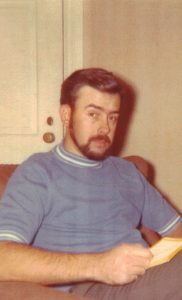 Mr. Coy Tucker, age 86, of Shelbyville, passed from this life on Monday, October 23, 2023, at the Waters of Shelbyville after an extended illness.
He is survived by children: Belinda Tucker Palmer of Bowling Green, Ky., Trena Tucker Cook of Shelbyville and Brad (Bethany) Tucker of Shelbyville, Grandchildren:  Rachael and Clayton Palmer, Kendall (Makayla) Cook and Elijah Derryberry, Melissa Woods (Wilson) Kearcy, Blake (Tori) Woods, Maleah Woods, Tyler Tucker as well as seven great grandchildren.
He was preceded in death by his wife, Betty Tucker, parents, Charlie Clay and Annie Lunette Tucker and siblings: Euless Tucker, Jane Alene Tucker Hale and Hubert Tucker.
Mr. Tucker graduated from Shelbyville Central High School in 1955.  He served in the U.S. Army as a drone crewman, trained as an audio-visual projectionist and was stationed at Ft. Rucker Alabama.
Coy retired from Josten's after 30 plus years of service.  He was a regular member of Josten's softball team and an avid bowler until he was 80.  He even bowled a few 300 games during retirement, he enjoyed woodworking, practical jokes, puzzle solving and loved traveling with his wife, Betty.
He was a humble, quiet man but could charm all the doctors and nurses with his quick wit and humor.
The family would like to acknowledge Terri Heriegal, Melissa Jolley, Teresa Raby, Linda Gay and Gabriella Trejo for lovingly caring for our dad the last three years.
Funeral services will be held 1:00 p.m. Saturday, October 28, 2023, in the chapel of Doak Howell Funeral Home with Reverend Ron Dewitt officiating. A private family graveside will follow at Clark Cemetery.
Visitation will be held Saturday, prior to funeral service beginning at 11:00 a.m. at the funeral home.
Memorial donations may be made to the Caregiver Relief Program of Bedford County by mail: P.O. Box 584 Shelbyville, TN 37162.
Doak-Howell Funeral Home is serving the family.