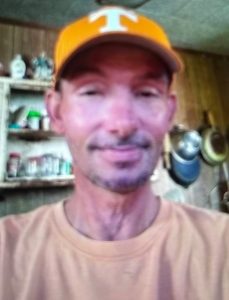 Danny Dewayne Syler, 53, of Wartrace died November 14, 2023. Funeral Services will be held 1 p.m. Saturday, November 18, at Hillcrest Funeral Home Rev. Wilburn Carter officiating.  Burial will follow at Hillcrest Memorial Gardens.  Visitation will begin at 11 a.m.
He was born December 16, 1969 in Shelbyville.  He was an avid fisherman and junk collector.  He loved NASCAR racing and loved his family very much.
He was preceded in death by his parents, Joseph Franklin "Jody" Syler and James Margaret Clark Syler; a son, Cannan Syler and brothers, Robert "Ricky" Syler and Tony Van Syler Sr.
Danny is survived by his children, Justin (Alyssa) Syler, Conner Syler; grandchildren, Sky Syler, Chy'lyn Dixon; sisters, Joann Ewing (Paul) Helton, Katie Eden, Tina (Danny) Taylor; brother, Jesse (Patricia Bates) Syler; very close friend, Sherri Brandon and several nieces and nephews.