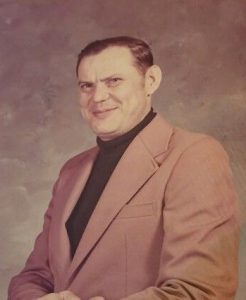 Harlen Ray Philpot, 83, of Shelbyville died September 12, 2023. Funeral Services will be held 6 p.m. Friday, September 15, at Hillcrest Funeral Home Mark Pierce officiating.  Visitation will begin at 4 p.m.  Burial at Mount Herman Cemetery will be held at a later date.  Per his wishes he will be cremated.
He was born March 6, 1940 in Moore County, Tenn.; a retired employee of Josten's and a member of Horse Mountain Church of Christ.  He loved bowling and coaching girls' softball teams. He was a big Tennessee Vols Fan.
He was preceded in death by his parents, William A. and Estell Parson Philpot; his wife of 44 years, Nancy Jane Philpot; a daughter, Tracy Leverette; grandson, Justin Leverette; brothers, William Philpot Jr., Kenneth Philpot and a sister, Catherine Cole.
He is survived by his children, Pamela Philpot, Kim (Bud) Bingham, Devie Darlene (Robert) Williams, David Terry Hoover; sister, Flora Lester; twelve grandchildren and several great-grandchildren.