By Mark McGee
My Take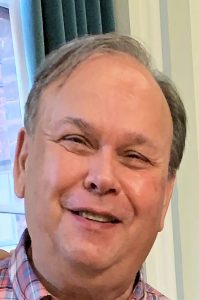 I am writing a couple of books and one is ready for some preliminary editing and suggestions.
Before my editor would provide her evaluation she had a question. "What is my goal with the book?"  To be honest I had never really thought about my goal. I was just writing more concerned with timeline problems than a goal.
I just want to get one of them finished. To me that is enough of a goal.
But that "what is my goal" question stuck with me on another level.
I ask every day, "what is the goal when so many are turning their backs on rampant crime ranging from shoplifting to murders. Why are those turning a deaf air and a blind eye to these abuses not stepping up and seeing the need for change?
What is their goal?
In Austin, Texas citizens are being told to no longer call 911 if they need emergency help because crime is so rampant in the state capital of Texas that there aren't enough policemen to answer the calls in the crime-ridden city.
Shoplifters are a multi-million dollar problem prompting businesses to lock down items as mundane as detergent. Mobs are invading stores in broad daylight and stealing items amounting to thousands of dollars.
Why do these people have no fear? What kind of environment is allowing people to have these attitudes?
Again, what is the goal?
The Union Square shopping district in San Francisco, California has, according to a report in the San Francisco Standard, lost 17 businesses since 2020. The latest downtown retailers to leave are Nordstrom, Old Navy, Saks Off 5th, Anthropologie, Amazon Go, Whole Foods and Office Depot.
The reasons? Fear of crime, an out of control homeless situation and fewer people in downtown offices.
In some cases, clerks who attempt to stop these criminals are prosecuted or sometimes fired for their actions. What kind of message does that send?
I used to think that most people who are victims of crimes are in the wrong place at the wrong time doing something they shouldn't have been doing in the first place.
But that statement is no longer true. Someone, in this day and time, can be a victim of crime at any time, any place, anywhere, for any reason.
In some areas people are coming to their senses and realizing that defunding law enforcement, no bail arrests or not arrests at all are causing many of these issues. It's about time.
In smaller towns such rampant violence has not been an all-out issue. Let us all continue to be hopeful that will remain the case.
It has become a mad, mad world. It is time to inject some sanity into our lives.